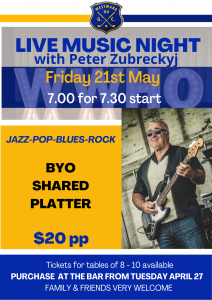 Westward Ho Golf Club is hosting a 'Live Music Night' on Friday May 21!
Its been some time since we have been able to see live music, and we are all looking forward to it.
See a member of the House & Social Committee or Bar Staff for tickets or to book a table.