MyGolf Program
Westward Ho Golf Club is a registered MyGolf Centre, a national initiative of Golf Australia. It is a custom designed program for 8 to 16 year olds who might want to consider developing golf skills from beginner level up to competition level. All coaching classes are conducted at the West Beach Parks Golf Academy (opposite the Club Rooms) located on Military Road, West Beach.
Westward Ho Golf Club are lucky to have 2016 PGA SA Teaching Professional of the Year, Anne-Marie Knight coach this program.
The result will be that we have juniors who see golf as a fun sport and our aim is to encourage as many as possible to take up Westward Ho Junior Club membership when we consider that they are ready.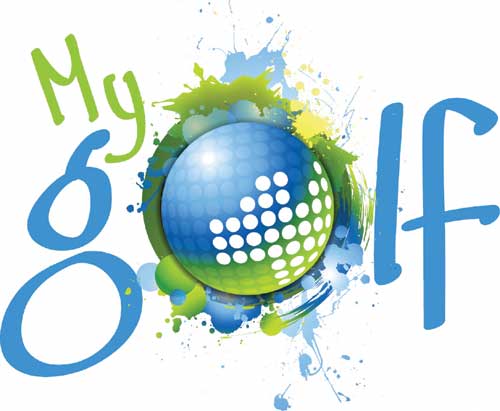 When is it run and what are the costs?:
The Westward Ho MyGolf Program is run during the school term. There are programs on after school on Mondays and Wednesdays, and on Saturday mornings. 
The number of sessions is between 7-10 per term (depending on Public Holidays) and the cost is $10.00 per session  (to be paid online via the MyGolf website upon booking). 
How to Confirm a Place:
The Register your child online at the MYGOLF webpage at https://www.mygolf.org.au/programs/Westward. Registration and payment are all done online. Once your child is registered simply turn up at the pro shop and Anne-Marie will be ready to go at their allocated lesson time. If you are unsure as to which class you should register your child please speak to Anne Marie or call the club.
Junior Club Membership
Westward Ho Golf Club subsidised membership to Juniors. Westward Ho are lucky to offer two amazing courses, coaching and facilities and can cater for Juniors no matter where they are in their development. Get in touch with Westward Ho to discuss Junior Membership and see how we can support your future star. 
Westward Ho Golf Club are proud to support the Sports Voucher program which allows family's to claim $100 off their child's membership. Simply return a claim form with the Membership application.
Email GM@westwardho.org.au
Ph 8356 7220
Coming Soon – 2019/20 Westward Ho Junior competition and event schedule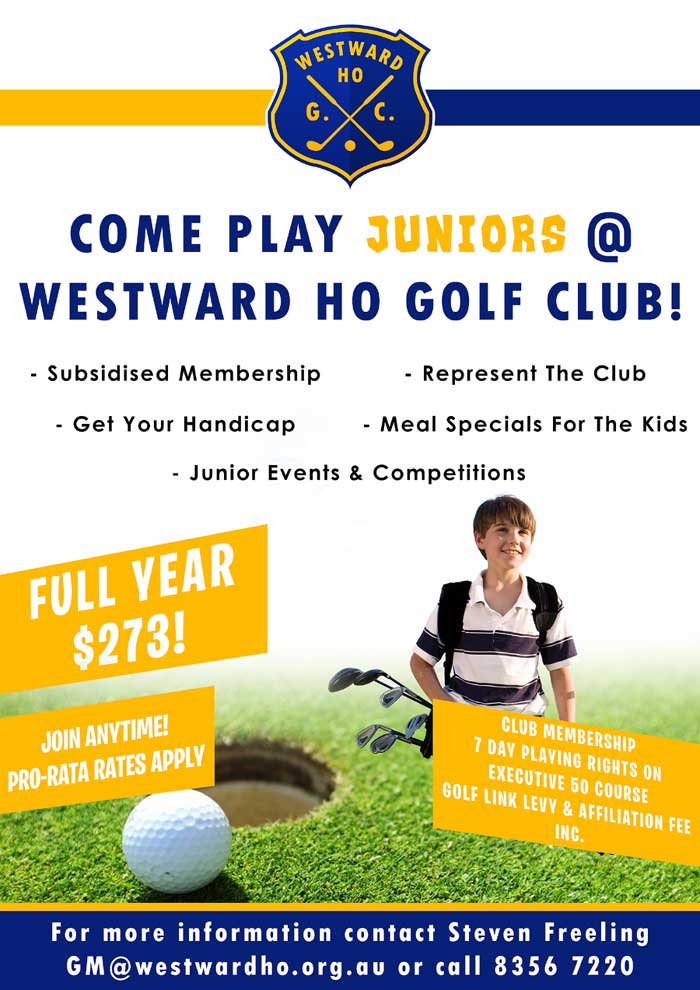 Information for parents
We sincerely hope this new program will encourage new young golfers.